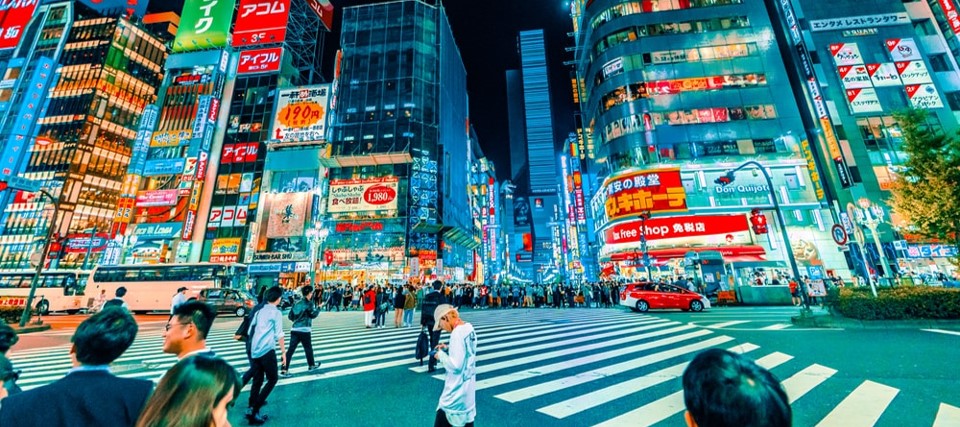 As this year has taught us, there's nothing quite like a global pandemic for disrupting international business plans. As companies around the world are postponing or pivoting their growth strategies, intO's Business Director, Jonny Jiang, offers five research-led pathways forward.
The impact of coronavirus on different markets is varied and conditions are far from stable anywhere. Emergent customer habits and priorities continue to evolve and the brands and businesses that will get ahead are taking decisive action now with the aim of understanding them.
Effective insight is paramount to businesses needing to recover international growth – and for many that's an urgent priority. Here are some examples of the pressing questions we've sourced from research managers and department heads. Each highlight the need to flex the strategy when it comes to international growth:
How has the pandemic affected our existing markets and the tactical (on-the-ground) plans we were working on for new markets?
Where should we now prioritise our growth effort in terms of key markets?
Which markets now represent easier wins? And which now require a longer-term growth effort?
What are the emerging local and cultural factors that increase or decrease the relevance of our offer in the current climate? 
Aside from these examples, what is the urgent question your business has for recovery? We'd like to open a discussion with you and welcome any invitations to collaborate. In the meantime, this article hopes to share some thoughts on how to recover international growth by rebuilding business intelligence.
Five research pathways to growing globally
While it's very clear to most businesses and innovators that research is a necessity at this time, there are naturally new challenges and best-practices to consider. Just as the coronavirus has changed the landscape of our lives and businesses, it has also affected our ability to gather insights. Here are five research pathways to take, along with their considerations:
Address the impact on research methodologies, region by region
The impact on traditional research projects and methodologies, especially when it comes to recruitment and fieldwork access, varies across markets. Different regions and cultures will have diverse and evolving comfort levels based on individual and societal health concerns. At intO, we are continually working with our Local Experts, who live in these regions across the world, to help us understand how different combinations of research methods can be utilised without compromise.
Test and validate early hypotheses before investing in fully-fledged research
Particularly under the current circumstances, it is even more critical for businesses to test and validate early hypotheses before committing large amounts of investment into managing and delivering international research. The fact that intO's team of Local Experts are distributed around the world means that we can easily navigate language and cultural barriers to access research participants at these early stages. We often facilitate and support the scoping of projects at their inception, by providing cultural insights directly from our network of Local Experts. Assembling a low-stakes research capability from the very beginning can create a workflow that is more nimble and also more cost-effective in the long-run.
Commission simultaneous bite-sized research in different regions, to monitor global responses
Things are changing around the world continuously and at pace. There are many ways to structure research projects, but development speed can be accelerated, and output quality can be maximised, by weaving in fast feedback loops. So rather than commission a one-off research exercise, we recommend that, where relevant, a series of bite-sized pieces of research are integrated into the development scheme. This means that international research can operate with optimal time and cost efficiencies, while addressing the objectives of each development phase – from discovery to testing, to validation.
Champion iterative learning, testing and validation
In response to so many unforeseen circumstances in 2020 (so far), we have become even more adept at finding fast answers and solutions. The intO team is a multi-disciplinary cohort of designers and researchers, so we strongly believe that iterative learning, testing and validating enables reliable short-cuts. We design and conduct research to provide informed guidance, as to the best actions and solutions across different disciplines. By making our content easy-to-digest and formatted for immediate use by developers, we make the process of learning, testing and validating more effective and user friendly.
Combine central and localised teams, powered by remote tech
It is undoubtedly the case that many of us will have to work remotely (if it's possible to do so) this year. Travel restrictions, quarantine periods and increased costs due to the need for physical distancing on flights, will make overseas travel tricky for the foreseeable future. Working remotely with different international stakeholders will probably become the norm. Incidentally, intO is set-up well to deal with the challenges of a global pandemic. Our centralised core team (based in London and Cali, Columbia) works with over fifty Local Experts, who live in established and emerging markets across almost every continent around the world. We have always been enabled for remote working because this is how our organisation is structured by design. Even before COVID-19, our clients were benefiting from more efficient timescales, as well as an economical (and environmentally responsible) approach to working. As the science-fiction author, William Gibson, once said, 'The future is already here – it is just not very evenly distributed.' 
intO's new COVID-19 Impact Assessment Research Programme
Over the past months, my colleagues and I have been working hard to develop a solution that supports teams tasked with understanding the new context, and our COVID-19 Impact Assessment Research Programme (read more about it here) is now launched and in action. This new, tiered research programme is designed to examine the granular reality of lived experiences and needs, and deliver custom insights and guidance related to four growth factors:
Users (new priorities, expectations and targets)
Competitors (new angles of differentiation and relevance)
Retail (new barriers and pathways to purchase)
Markets (new signifiers of developing versus developed markets)
Explore your international growth support
If you want to learn more about how the unique structure of intO can overcome the pandemic's challenges, read more here about how we outmanoeuvred COVID-19 while working on multiple projects in East Asia, just as the crisis hit. And if you're ready to discover or reassess the potential for your international growth, please drop me a line and get in touch. We'd love to hear from you.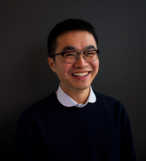 Jonny is the Business Director at intO. With a background in service design, he has developed his craft and expertise in design research for innovation and business transformation, and is passionate about delivering transformative effects for clients and their customers. His work features a combination of holistic user-experiences and competitive advantages to shape business innovation.
Lead photo by Jezael Melgoza on Unsplash