Event Date: 30 Apr 2020
Location: Remote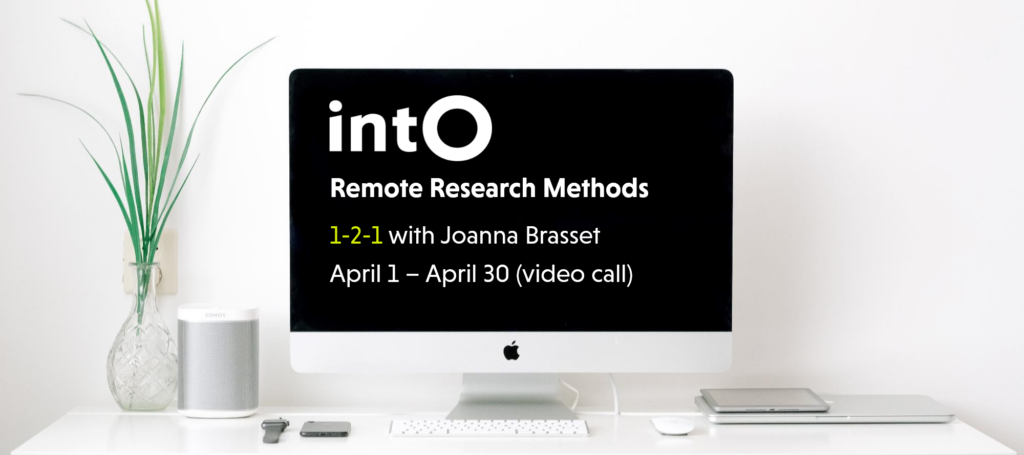 Book your 1-2-1 Remote Research Methods video meeting with Joanna Brasset, here.
We are still in its first quarter, and already 2020 is not for the fainthearted.
In addition to my quarantined colleagues in 50 cities around the world, I have been checking in with apprehensive clients, friends and family members. Many have asked how the business will manage because it's natural to assume that international travel restrictions, due to a pandemic virus, would severely disrupt the work of a global insights company. However, whilst the situation is concerning for us all, the effects (so far) at intO seem to reflect my belief that nimble operations can inoculate well against uncertainty.
When I was founding intO nine years ago, I wasn't just building a network of Local Experts in countries around the world so that clients could access local knowledge alongside global insight. I also wanted to structure an organisation that empowered individuals and supported parents to continue developing their expertise while caring for their families. I wanted to attract the best researchers in the world, no matter where they lived or whether they could work full time. The resulting intO team spans five continents and comprises 50+ researchers living in as many different, diverse cultures around the world.
I could never have planned this but the unique structure of intO is well placed to approach the difficulties that many brands and businesses with research projects are currently faced with as a result of the Coronavirus. With team members already on the ground in most countries, and tried and tested remote methodologies already developed, we're helping as many organisations to pivot to digital-only processes as we can. Exactly how we do that is outlined in this article, Will the Future be a No-Fly Zone?, that was written by our Strategy Director, Onika Simon.
So, in between sharing the care and education of my four kids, at home with my husband, I'm opening up my diary for the rest of the month. Slots are available most days for brand and agency innovators who want to explore whether remote methodologies could get a stalled project back on track, or have simply been prompted to think about how this approach could drive efficiency and cost-savings for their future ventures (pandemic or not).
Please feel very welcome to book a 30-minute video call, at a time that suits you, into my diary at this link.
(Photo by Jessy Smith on Unsplash)